LAMITEX GRUPP OÜ was founded in 2009 in Tartu, Estonia. The company is one of the leading European manufacturers of large-sized laminated concave glass. Company's main product is the windscreen for a wide variety of applications: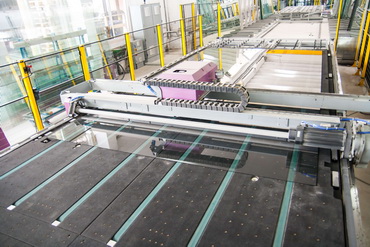 buses
trucks
passenger cars
agricultural vehicles
construction machinery
special-purpose machinery
marine and inland water transport
The product range includes more than 500 models. Production facilities and professional staff allow performing individual and exclusive orders in the field of industrial, construction and interior design; manufacturing bullet-proof armored glass. Strong confidence of the customer and reputation of a reliable partner have resulted in the expansion of the geography of exports to more than 30 countries worldwide.
The quality of LAMITEX GRUPP OÜ products meet safety standards of ECE regulation No.43, and the effectiveness of the developed management processes is confirmed by the ISO 9001:2015 certificate.
The official representative office in Ukraine was opened in 2016 due to company growth and increasing demand for products in the CIS countries.